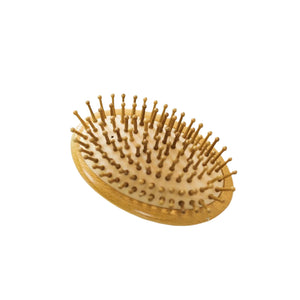 Bamboo Hand Hairbrush
It's awesome!! It not only styles my hair but gives my scalp a massage. I totally recommend it!
Perfect
Now I don't have to steal my wife's bamboo bristled hair brush. This is the perfect beard brush.
Great hairbrush
I originally bought this as my eco-friendly replacement for my plastic hair brush. Little did I know I've been missing out on some amazing and smooth hair brushing. This brush is absolutely amazing. It's also so gorgeous sitting on my counter!
---