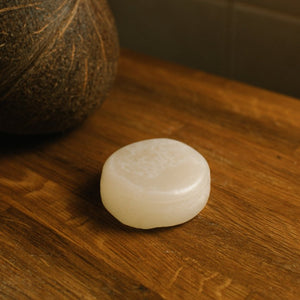 Wonderful conditioner
I love this conditioner and having it in a bar means I can place it wherever it is needed most. The scent is light and pleasant, not at all overwhelming. This conditioner leaves my hair feeling soft
Great product
Sustainable practices shouldn't gouge your pocketbook. I'm never paying more than $10 for a bar of conditioner or shampoo. This conditioner works, has a mild/not overpowering scent and a reasonable price!
Makes my hair so much softer and tamer. Much easier to brush through as well
Conditioner bar
This was my first time trying the conditioner bar. It works great, even on long hair. Makes hair easy to brush out and doesn't create build up. I will continue to purchase!!
Amazing
I use this bar on me and my two small children. You can even use it shave with. It's easy to use, moisturizing without weighing down or being greasy, easily detangles hair, and nourishes skin. I have a greasy scalp. I use a shampoo bar and follow up with this, and it doesn't leave me greasy or with build up! I now have a healthy hair routine. Never buying a bottle of conditioner again. I bought the Rose scent, we love it! Best conditioner bar I've ever tried.
---