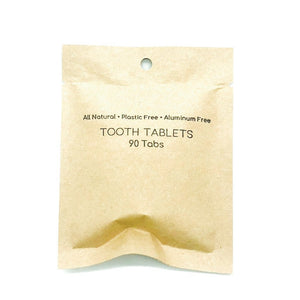 Great Taste
I first bought these tablets for myself last year. I loved them so much I bought some for my familiy as gifts. The taste is mellow. Nice aftertaste and my teeth feel clean.
All Natural Tooth Tablets
Favorite
I love using these tablets. They work great and I no longer create waste with plastic tubes. One of my favorite switches!
First time purchase
This was my first time trying toothpaste tablets and it was very easy to get used to! Would recommend and definitely will be coming back for more!
All Natural Tooth Tablets
A great product that offers one more step in reducing use of plastic. Took a few days to get used to and I'm presently using 3 at a time to get a good 'paste', but I'm very satisfied.
---