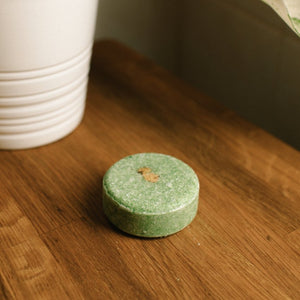 Would like to exchange for a chamomile bar. Have not used it!
Don't miss bottled shampoos/conditioners at all!
The bamboo switch shampoo and conditioner bars are great products. They are easy to use, the shampoo has great lather and the conditioner does a great job with detangling and conditioning my hair. Add to that not using plastic bottles and it's definitely win win! I love this product. Thanks Bamboo Switch!
Love the shampoo bars!
I really like the shampoo bars! They work really well and I love that there is no plastic packaging! 🌎
I'm obsessed
Ever since I switched over to bamboo switch, my hair has definitely gotten softer and lasted longer without washing often! Can't wait to buy more when I run out !
Awesome Shampoo Bars
We love the quality, lather, scent, and performance of your shampoo and conditioner bars! Thanks for making such a great product available. Aloe is particularly lovely, although it's hard to choose. We also love that your products are plastic free and good for the environment.