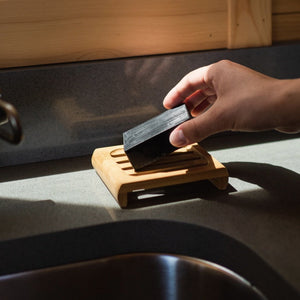 excellent and simple aesthetic !
Love it!
I love the minimalist, natural look of just a simple bar of soap on a bamboo soap dish.
Love being eco friendly
I use my new bamboo products every day!! I love the loofa especially because the side of it helps for more exfoliation. The toothbrushes have soft bristles, comfortable to hold, and so far durable. The only thing I don't like is the soap because it leaves black stuff everywhere. Other than that I'm so happy I made the switch. 
I just love your product and the way u guys take care of everything